TRAVIS WRIGHT is a successful marketing technology consultant, marketing keynote speaker, tech journalist, growth hacker, entrepreneur, data & analytics geek, podcast host, and mediocre stand-up comic.
He is the former global social media strategist at Symantec for the Norton brand and is the co-founder and Chief Marketing Technology Officer at CCP.Digital, a Kansas City & San Francisco-based digital ad & content agency.
CHRIS J. SNOOK is managing partner at Launch Haus. A digital agency and tech startup veteran, he is also the brand humanizer-at-large for a network of agency partners.
He mentors entrepreneurs with Founders Institute globally and ASU Project Humanities.
He is the coauthor of three other books including the international bestseller Wealth Matters Makeover Edition (in its 3rd edition).

DIGITAL SENSE FOREWORD by Brian Solis
You are not a digital marketer . . . at least not yet. I want to use this foreword to officially warn you. You're in for a delightful experience. Normally books that teach you so much aren't supposed to be this fun to read. But that's Travis and Chris for you. They not only share their real-world experiences in shaping the future of digital, they do so in an engaging and entertaining way that keeps you laughing and learning.
Now, with that said, let's get to work.
We live in an era of digital Darwinism, a time when technology and society evolve. The question is, how are you—or how are you not—evolving to keep up with change? It's not an easy question to answer.
There's an illusion that makes us believe that just because we are investing in new technologies and strategies, that we are ahead of the curve . . . that we're leading the way to the future of digital transformation because we use the same networks or apps as customers. But that doesn't make you a digital marketer. A digital marketer is someone who understands that, to engage someone digitally, it must be done in a meaningful, personalized and contextually + culturally relevant manner.
Digital marketers understand the dynamics of online sites, communities, and apps individually, not in the aggregate; and more so, they understand the human on the other side of the screen based on preferences, behaviors, values, intents, lifestyles, aspirations, and so on. As such, digital is a means to reach a different breed of customers, one who's connected, informed, empowered, demanding, elusive, a bit narcissistic, and definitely in control of their online experiences.
Digital marketers, in the very least, are digitally literate and also empathetic, appreciating the extent of how people have changed and continue to do so. Only then can they design strategies, messages, content, and such that break the old chains and confines of traditional marketing and abolish the dated checklist and metric system many so-called digital, social, and mobile marketers rely upon today.
There's a reason you are reading this. It might be the same reason I wrote this. We're ready to sharpen our digital sense so we learn and, more important, unlearn, to grow and lead. In its purest form, that's digital "sense." It's our ability to perceive outside inputs and assess new horizons and states that are driving the digital economy better than we do now.
But it's also more than that.
All of this is designed to help you be more in tune than your peers in grasping the gravity of change and do the things that put you ahead of your competition. And more so, you're learning how to step outside of what you think your role is in marketing to actually lead your organization into a digital-first era.
This is a story that's equally about changing the future of marketing as it is a story of personal transformation.
The other reason I believe you're reading this is because you possess something that others in your organization do not . . . the ability to see what others can't; and as such, you're then willing to do what others won't. We can't do any of this alone. And, this is why you are part of a special group of people who share your passion for knowledge, who look for support from one another to blaze new trails, and who reassure one another in times of need.
One of the greatest challenges we all face is the difficulty in getting others to recognize the importance of digital when they don't personally live a digital lifestyle. As such, it's impossible to feel the importance of digital in the future of brand and customer experience. Without empathy and belief, you will never have the support you need.
And, that's really the heart of the matter. Most executives don't live the brand the way customers do, yet they're responsible for driving business objectives and managing resources to achieve them. If you're waiting for someone to tell you what to do next, you're on the wrong side of innovation.
That's why we are here together right now. We're not waiting . . . we're leading the way.
Read the book. Make a plan. Let's go . . .
Observe: See the world differently without your personal filters. See
people for their differences and let it all inspire you.
Visualize: Define where it is you need to go versus where you are and
what success looks like both now and over time.
Act: Start learning and unlearning the things necessary to achieve your
milestones and also help bring others on the path to transformation.
Earn: You are more than a marketer, you are a change maker; and as
such, you will write the future of marketing as you evolve and earn the support and accolades you deserve.
Your partner in change,
Brian Solis

"The next 20 years will see more change than the previous 300 and Digital Sense will help organizations build an agile strategy that gives them a sustainable model for navigating these shifts with a human-centric culture and customer experience."
—GERD LEONHARD, futurist and author of Technology vs. Humanity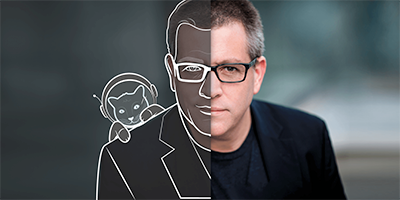 "This book is a requirement for leaders who, like me, believe that building companies that put their people and their customers in the center of every decision and strategy is the only way to go."
—PETER SHANKMAN, author of Nice Companies Finish First, and founder of Help a Reporter Out (HARO) and the Shankminds Entrepreneurial Community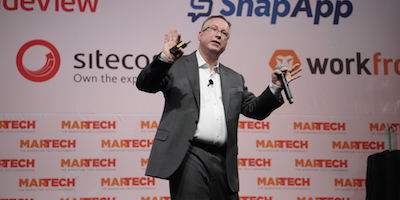 "Digital Sense is common sense for the digital world—but for most organizations, it's not common yet. Travis and Chris do a terrific job of explaining how to successfully adapt your business to this new environment with a thoroughly engaging narrative. Two thumbs up!"
—SCOTT BRINKER, CTO, author of Hacking Marketing, and chair of the MarTech Conference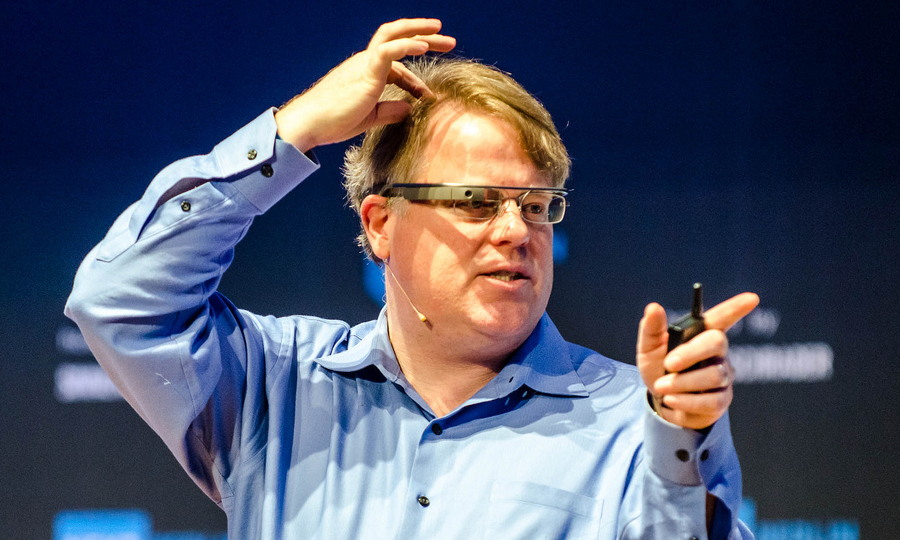 "This book equips managers and professional communicators with new tools to increase customer satisfaction and, even, employee happiness.
Digital Sense keeps you from being a digital @#%hole and making mistakes that can cause deep pain for those who watch over a company's reputation."
—ROBERT SCOBLE, technical evangelist, futurist, and author at Scobleizer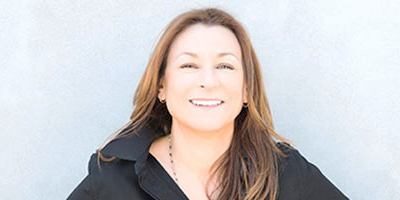 "Organizations that fail to treat the customer as the number one asset in a digital world will face extinction and this book and practical solutions will help leaders implement and build a customer-centric marketing plan that is both innovative and reliable."
—JEANNE BLISS, author of Chief Customer Officer 2.0, and cofounder ofCustomer Experience Professionals Association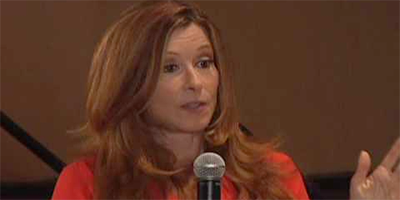 "When you focus on the future, you're doing something right. The authors' blueprint is an easy-to-follow playbook for any size business to use as a template for success in this digital-driven world. The strategies in the book pinpoint practices that are sure to become industry standards."
—MARSHA COLLIER, author of The Ultimate Online Customer Service Guide and many
"If you think I'm going to give a positive, biased review of this book solely because I host a podcast with Travis, you'd be wrong. In fact, working closely with him over the years makes me more critical of his work. So let me say this:
Digital Sense is not chock-full of generic, vanilla advice. This book is stuffed to the rafters with everything you need—strategically and tactically—to succeed in today's digital marketing minefield, illustrated throughout with inspirational and practical case studies."
—STEWART ROGERS, journalist, analyst, and speaker at VentureBeat and VB Insight.

"These days, your competitive advantage will come from your ability to focus your entire company on creating the ultimate customer experience. Travis and Chris will show you how. Written with energy, humor, and an in-your-face style that will keep you engaged page after page, Digital Sense is a must-read."
—STEVE FARBER, author of The Radical Leap, The Radical Edge, and Greater Than Yourself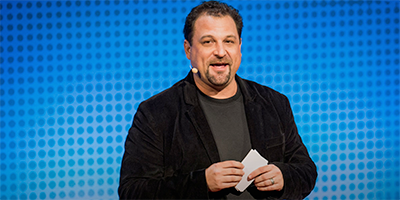 "In order to truly succeed as a human organization you must create organization-wide digital sense and this book gives you a playbook and the inspiration to lead that transformation."
—BRYAN KRAMER, bestselling author of Shareology & Human To Human, keynote and TED speaker, and CEO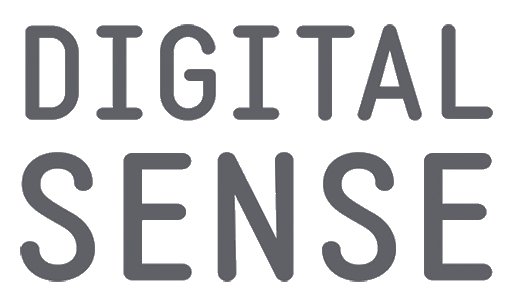 GET THE BOOK HERE
                               …AND SOME AWESOME BONUSES, TOO!
Send your receipt to: Wright & Snook, email: books@digitalsen.se

A DIGITAL BIT
Buy one book, and get the "MarTech Glossary" free, a 50-page PDF highlighting the over 350 categories of marketing technologies for both websites and mobile MarTech.

GET SOME DIGITAL SENSE VIA EMAIL!
All of the above + a one paragraph "ask us anything" answer via email and both Chris and Travis will reply. ($350 value, plus books are discounted 20%!)

DIGITAL SENSE VIA VIDEO!
All of the above + a four-video Digital Sense Framework Training Course ($2499 additional value, plus books marked down 20%)

DIGITAL SENSE BY PHONE!
All of the above + a 15-minute Skype or phone call between Travis and Chris and anyone in your company about anything they want, customer experience, marketing technology, or social business related. (an additional $1600 value, plus books are discounted 30%!)

DIGITAL SENSE BY MORE PHONE!
All of the above + a 30-minute Skype or phone call between Travis and Chris and anyone in your company about anything they want, customer experience, marketing, or social business related. ($2500 value, plus books discounted at 35%!)

LUNCH WITH A DIGITAL SENSE CO-AUTHOR!
All that… PLUS, a one-hour lunch with Travis or Chris in NYC or when they are traveling to the city of your choice, and we'll even pay for lunch!) (A $5,500value, plus books are discounted 35%!)

DINNER WITH A DIGITAL SENSE CO-AUTHOR!
All that… PLUS, a two-hour dinner with Travis or Chris in NYC or when they are traveling to the city of your choice, and we'll even pay for dinner!) (A $10,000 value, plus books are discounted 35%!)

DIGITAL SENSE LUNCH AND LEARN
Lunch and Learn with your Staff: The next time I'm in your city, we'll build in an extra day for a lunch and learn with your entire team. You provide the sandwiches, we'll provide the inspiration. ($10,000 value, plus books are discounted 37%!)

DIGITAL SENSE CORPORATE TALKS
A corporate keynote for your business, clients, or employees, at a time of your choosing ($25,000 Value)

DIGITAL TALKS AND THEN HANGS AROUND AND SHOOTS POOL!
A corporate keynote for your business, clients, or employees, at a time of your choosing plus the remainder of the day on-site. Invite whomever you like, we can go golfing, fishing, skydiving, feed the homeless, clean up a local river, or just talk about customer service. You name it! ($85,000 value, plus books are discounted 40+%!)

DIGITAL NONSENSE - TRAVIS AND WRIGHT STAY OVERNIGHT AND PARTY LIKE IT'S 1999.
A corporate keynote for your business, clients, or employees, at a time of your choosing plus the entire next day on-site to do whatever you'd like, except for weird stuff! ($115,000 value, plus books are discounted 40+%!)

MAXIMUM DIGITAL MAYHEM
A corporate keynote for your business, clients, or employees, at a time of your choosing plus the entire next day on-site to do whatever you'd like! Plus Travis will do 15-minutes of pure stand-up comedy and sing a song. Please don't buy this many books. (Priceless value, plus books are discounted 40+%!)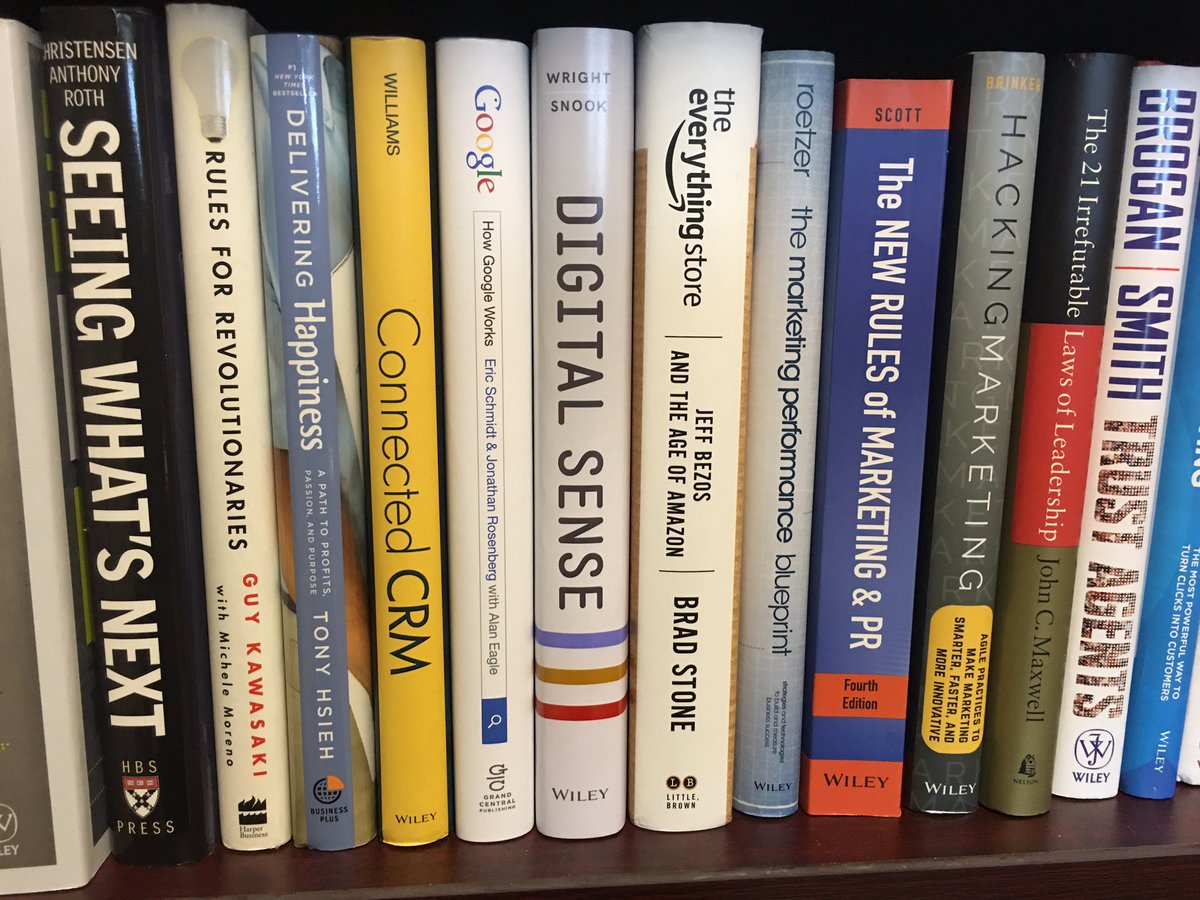 Digital Sense will look on your bookshelf!!

From the Inside Flap

The pace at which innovation happens is getting faster—it's moving in exponential ways as opposed to a linear progression. For senior leadership, that translates into a major velocity of disruption happening unexpectedly . . . all the time.
Even broadly connected global leaders with privileged access can be blindsided and see their companies lose majority market share or become obsolete with the rise of a new technology and business model.
Digital Sense lays out two inclusive frameworks for getting your organization in shape, from the technology stack on up, to combine marketing technologies and social business strategy to continuously deliver a personalized experience to ever-changing customers.
Even if you have data to prove your customers are satisfied, it doesn't mean they're happy and insusceptible to dropping your brand for the latest new one. These highly accessible and powerful frameworks walk you through crafting a workplace culture customized to align your customers' specific needs to your business goals.
It reaches every employee and makes them more digitally savvy, which results in a raised level of synergy and optimized communication throughout the organization.
Once the digital ball is rolling, a reliable customer experience is achieved across all channels, and innovation becomes a part of everyday operations.
Hard to believe?
See for yourself in eye-opening case studies, up-to-date data and statistics, and cutting-edge assessments on the latest research. This hands-on authorial team keeps everything relevant to the real world that all businesses operate in, regardless of industry. These venture catalysts focus on the practical ways organizations stay nimble, including the tricks and hacks they personally use and the red flags even the pros often miss.
By looking digitally through the lens of this book, you can:
Turn data-driven insights into fresh solutions for deepening customer relationships and ultimately providing remarkable customer experiences on a regular basis
Enhance your commonsense understanding of customer service to a refined digital-sense expertise for customer experience
Use a "learn, plan, do" approach to reaching customers while at the same time allowing for "discover, design, deploy"innovation to improve everyday operations
Make your move now to where the marketplace will be tomorrow with Digital Sense.